Raw Wine was back in New York this week - and I was glad to be there! Knockdown Center is a perfect venue - with more then enough room even for the New York crowd. Here are just a few of my favorite moments and impressions from the fair.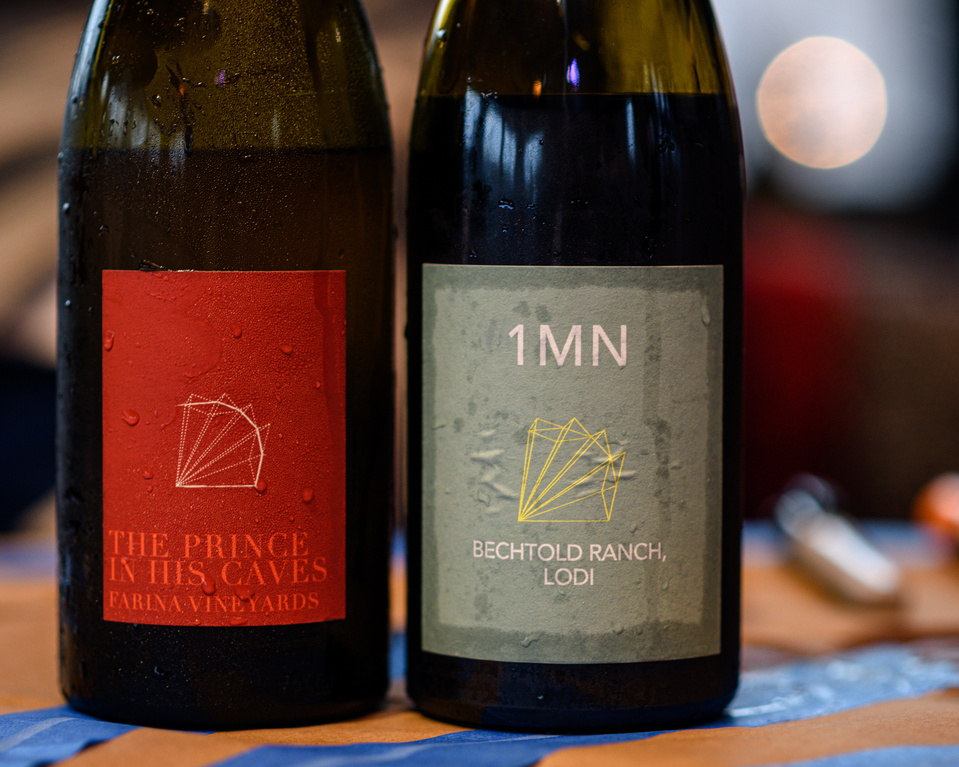 Abe Schoener of The Scholium Project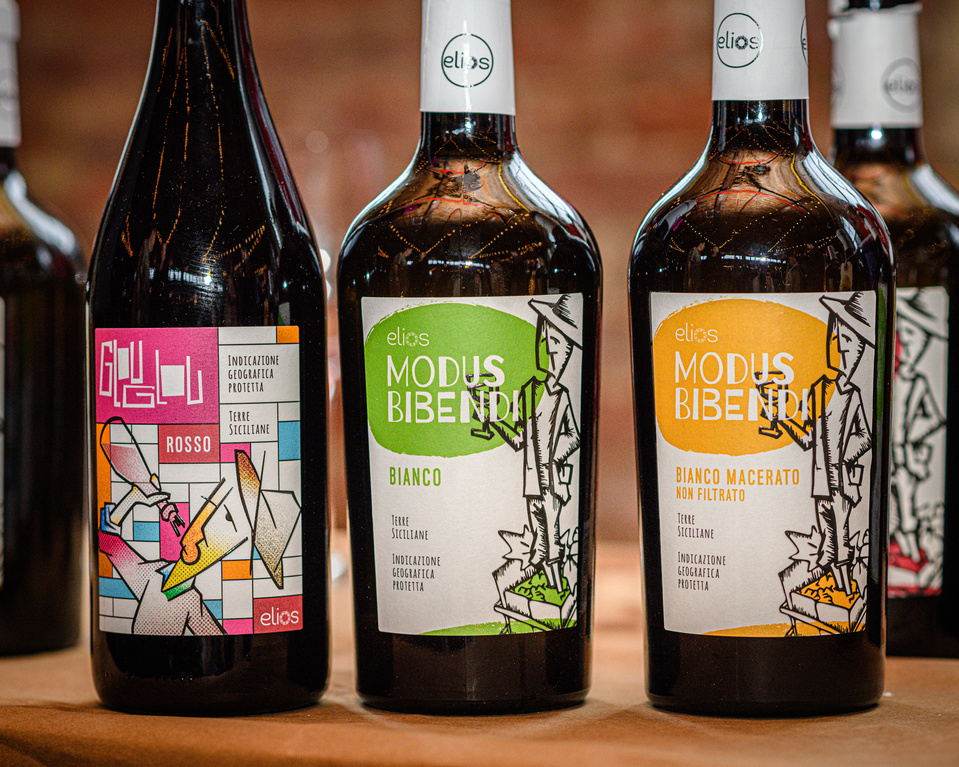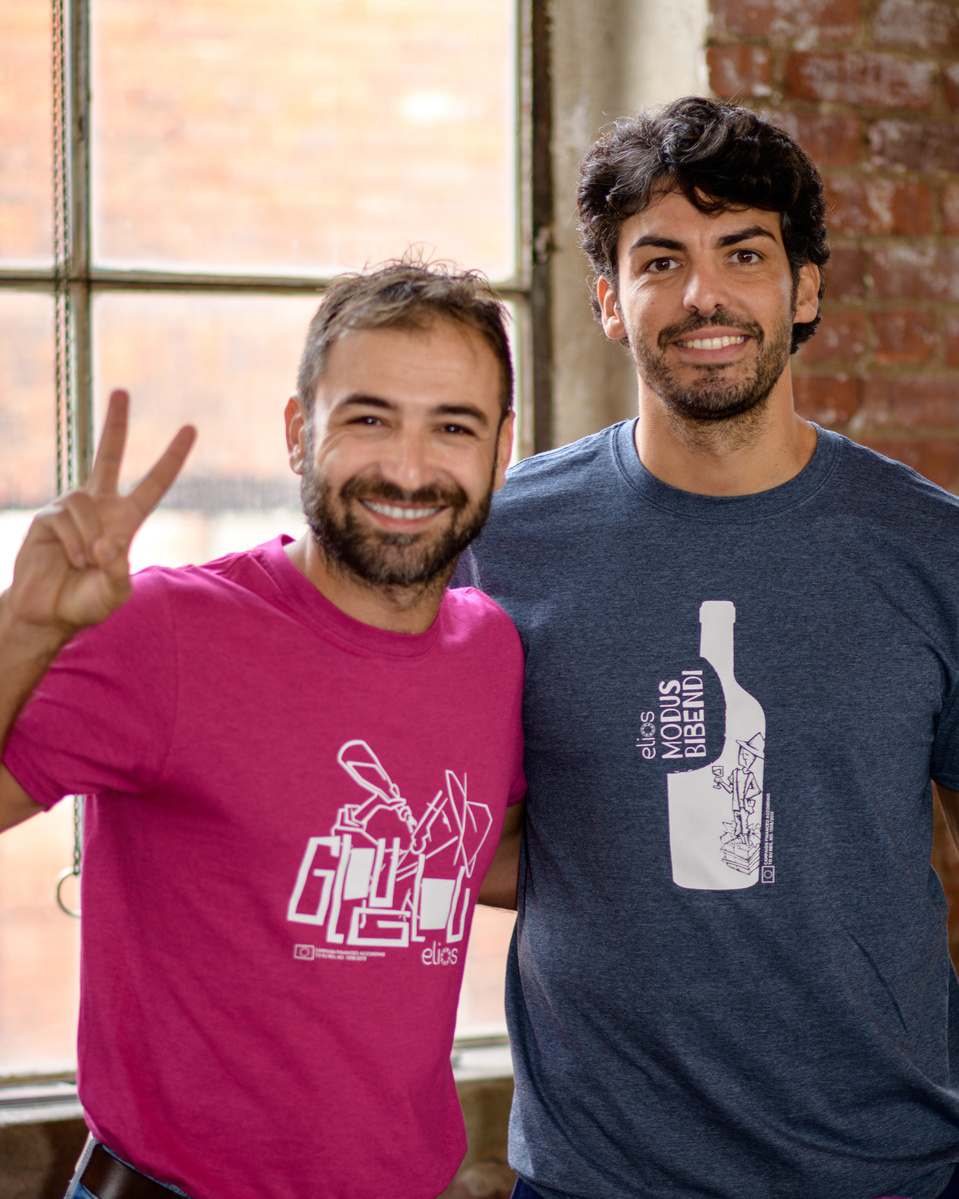 Nicola Adamo and Guido Grillo of Elios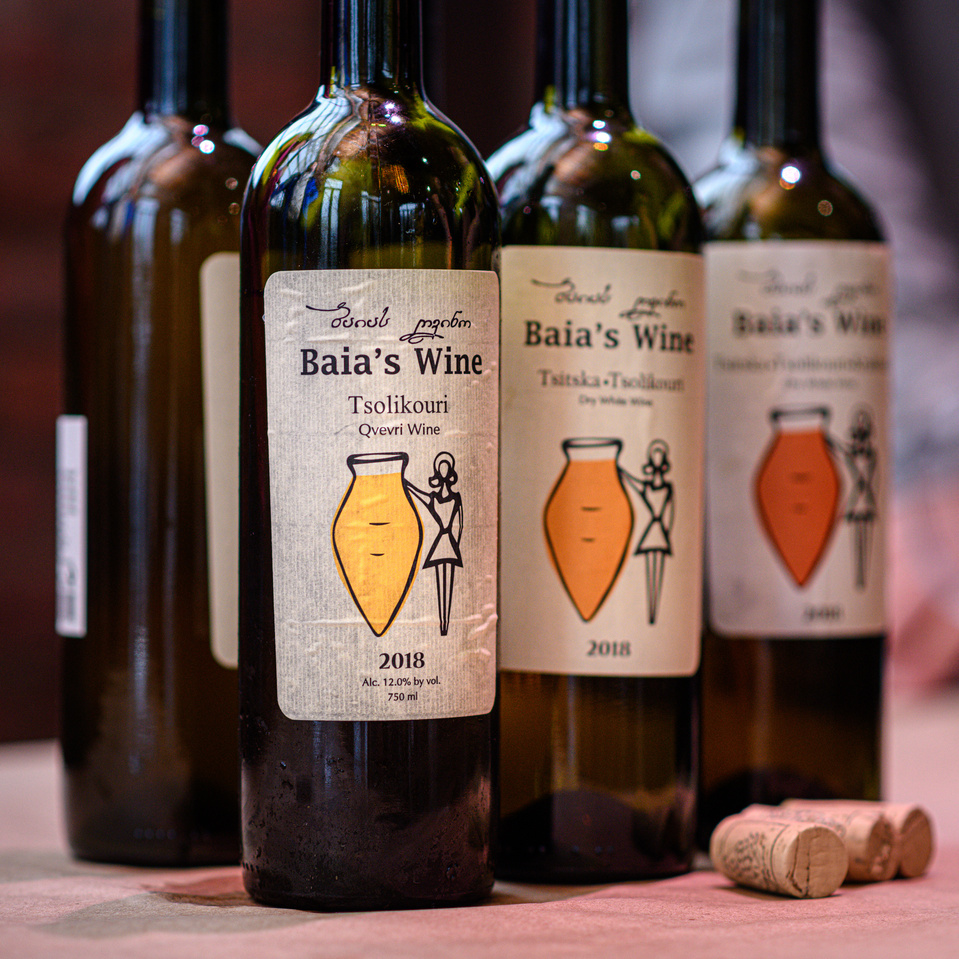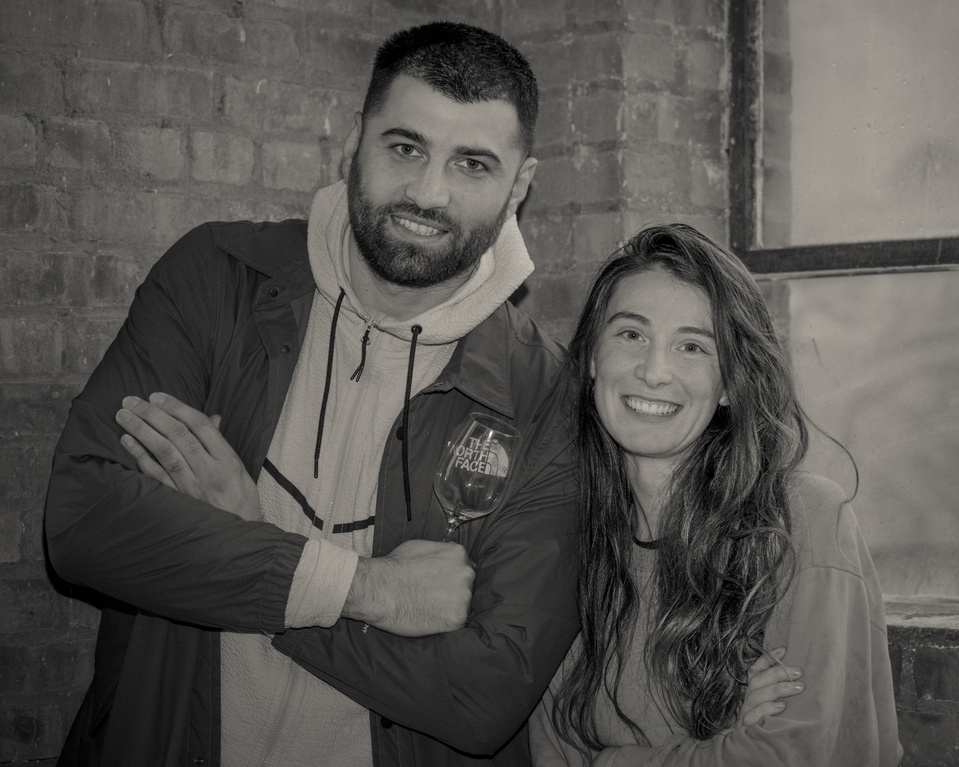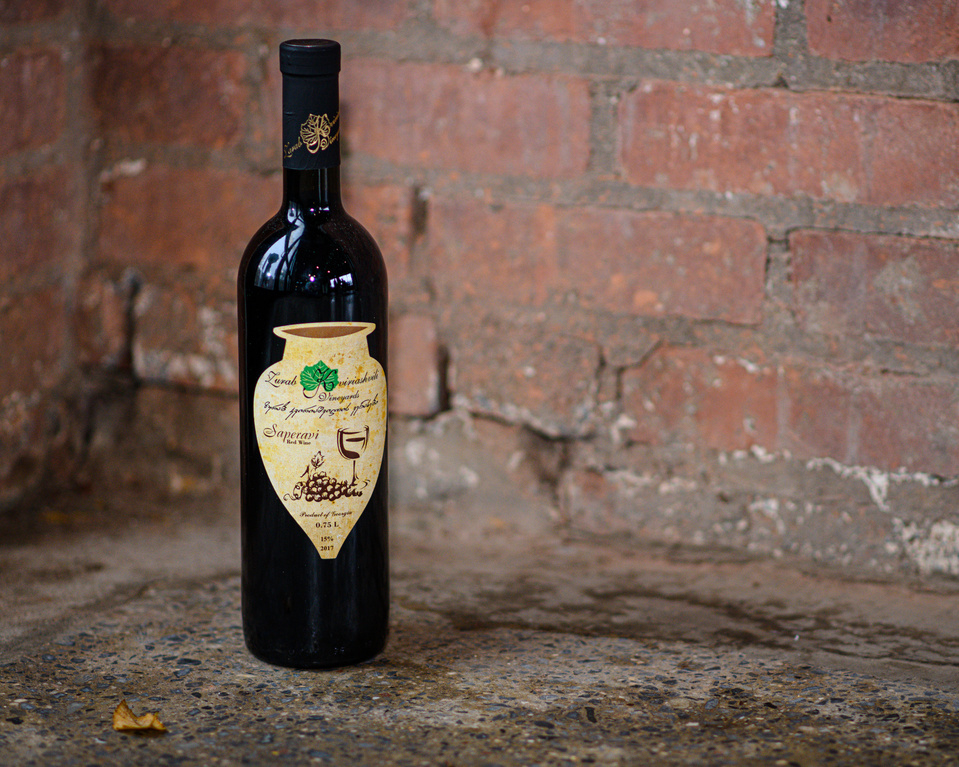 Gvantsa Abuladze and Shalva Tevdoradze of Baia's wine and Zurab Kviriashvili of Zurab Kviriashvili Vineyards
Nate Ready of Hiyu Wine Farm - one of his delicious blends.
But my absolute favorite part of the fair is the Speakers Corner - and the incredible interviews and tastings that allow for a deeper understand of Natural Wine and its direction.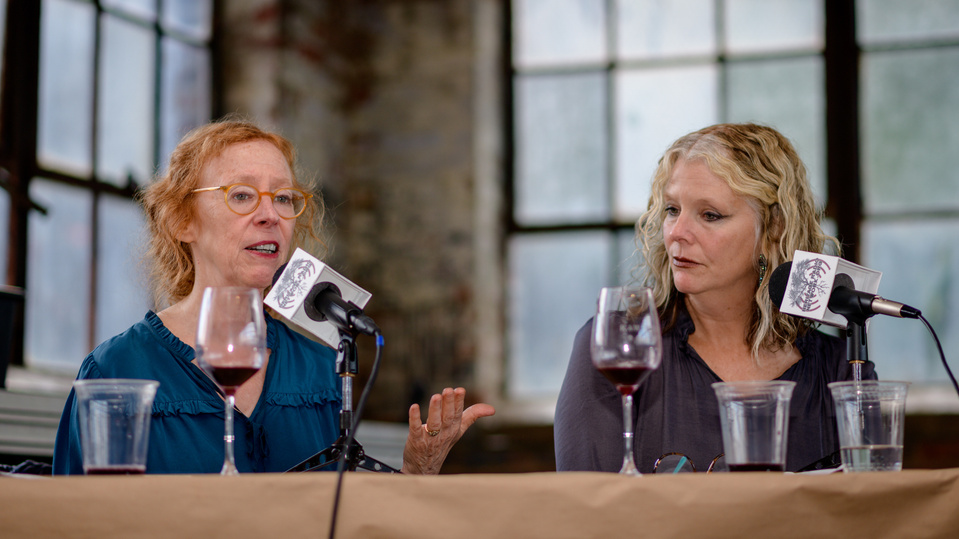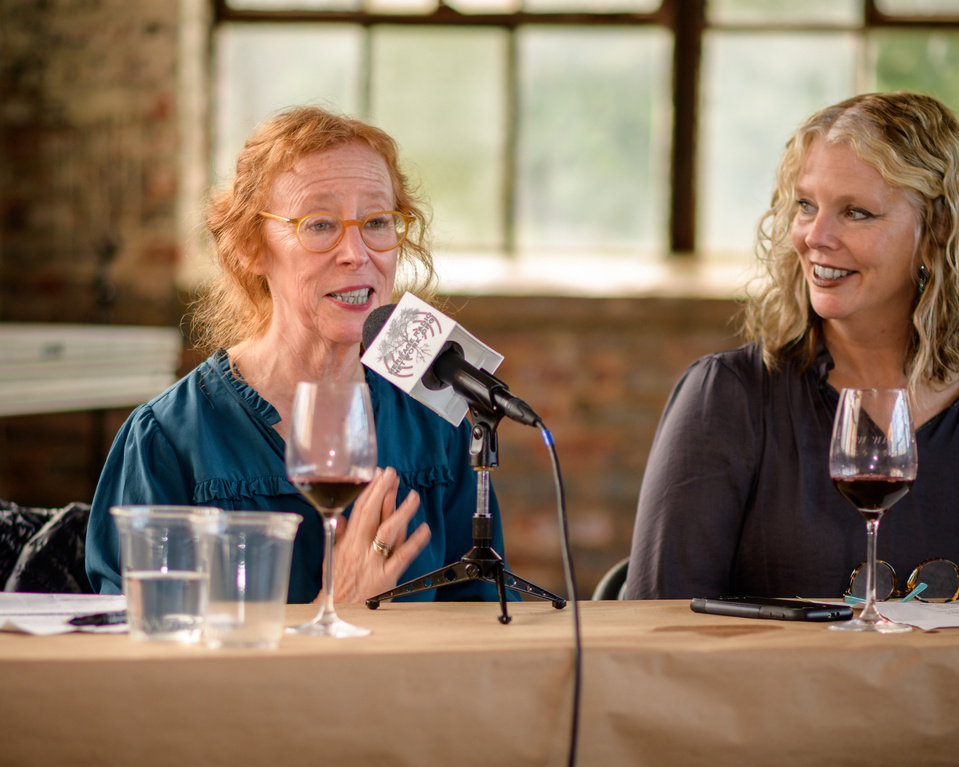 Hybrid grapes are not new to someone from New York State - we grow our share of them both in the Hudson Valley and in the Finger Lakes. But the perspective brought to the topic by Alice Feiring, and the panelists (Lewis Dickson of La Cruz de Comal, Deirdre Heekin of La Garagista Farm & Winery and Ryan Stirm of Stirm Wine Company) was illuminating. What position will these grapes have in the future? The answer is still open for debate.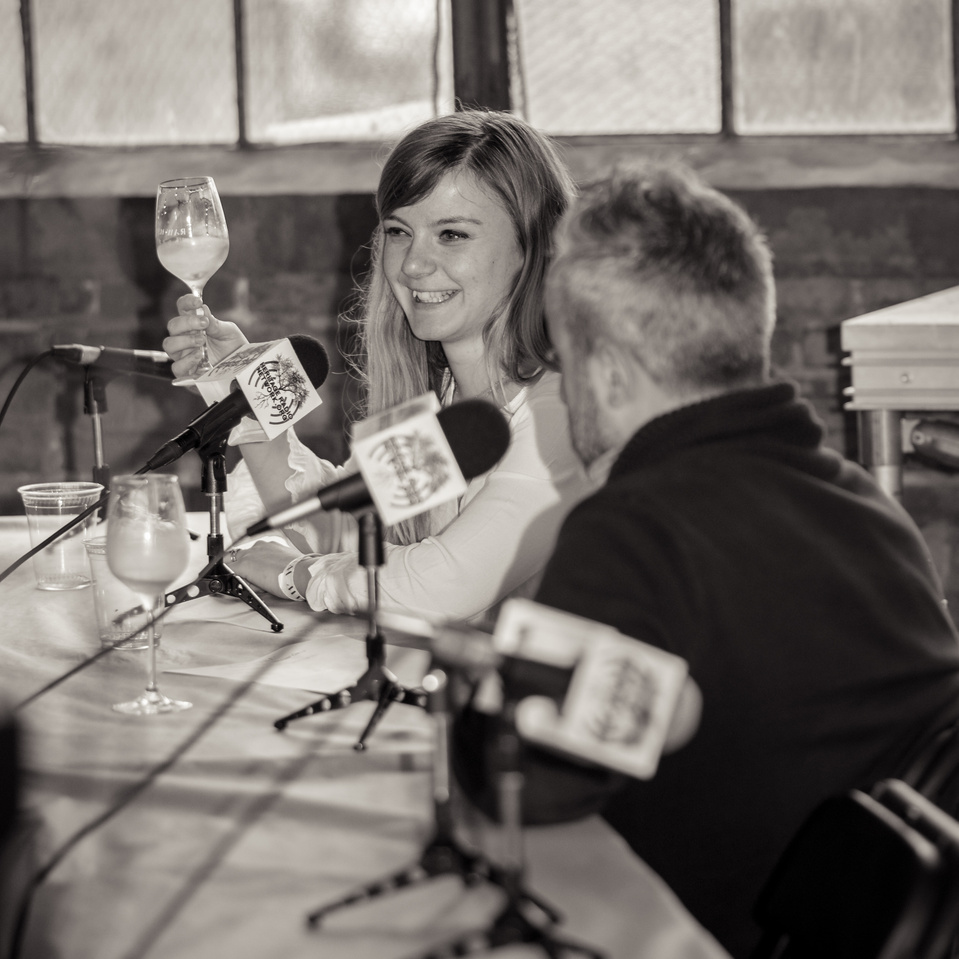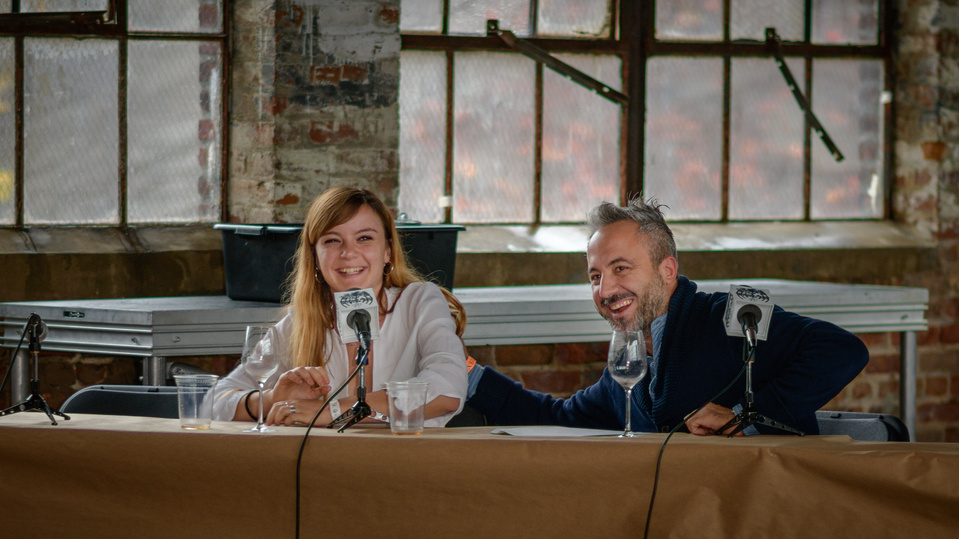 I was able to attend three "Natural Wine Legends" Seminars. The first was Celebrating the Life of Stefano Bellotti of Cascina degli Ulivi. Stefano's daughter, Ilaria Bellotti discussed her father and his legacy with Alessandro Trezza of Have & Meyer. We had the opportunity to look back and taste four of his wines, each pairing a decade apart. It was an impressive showing indeed!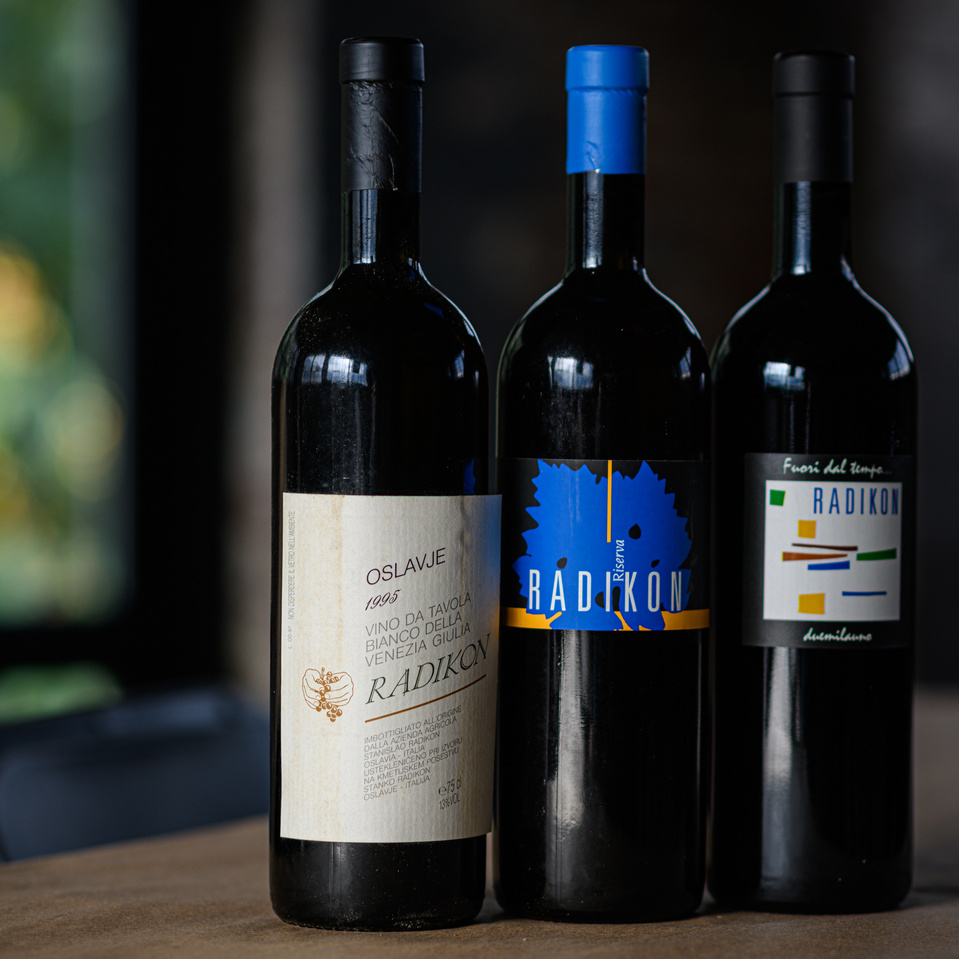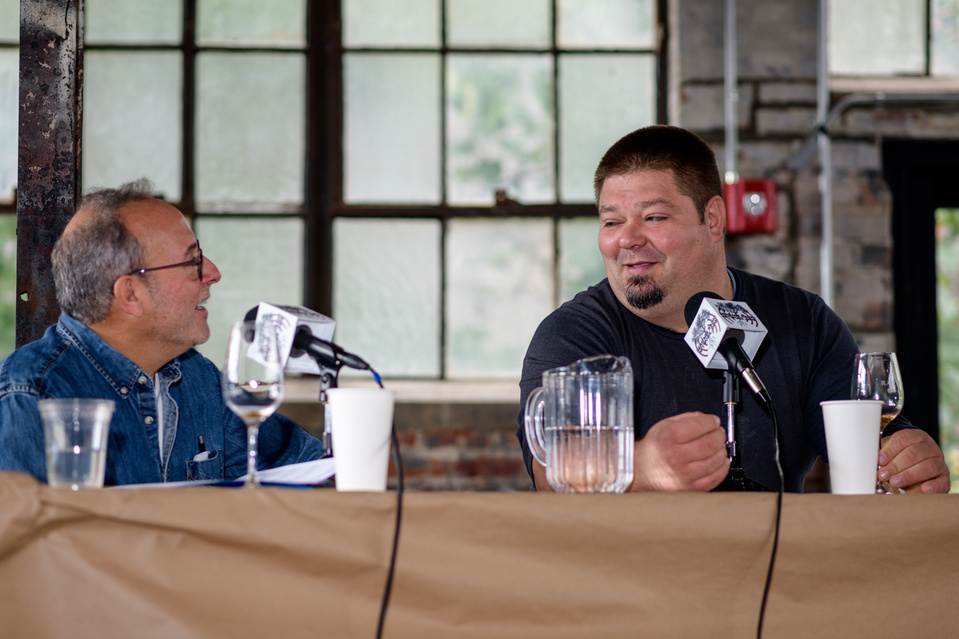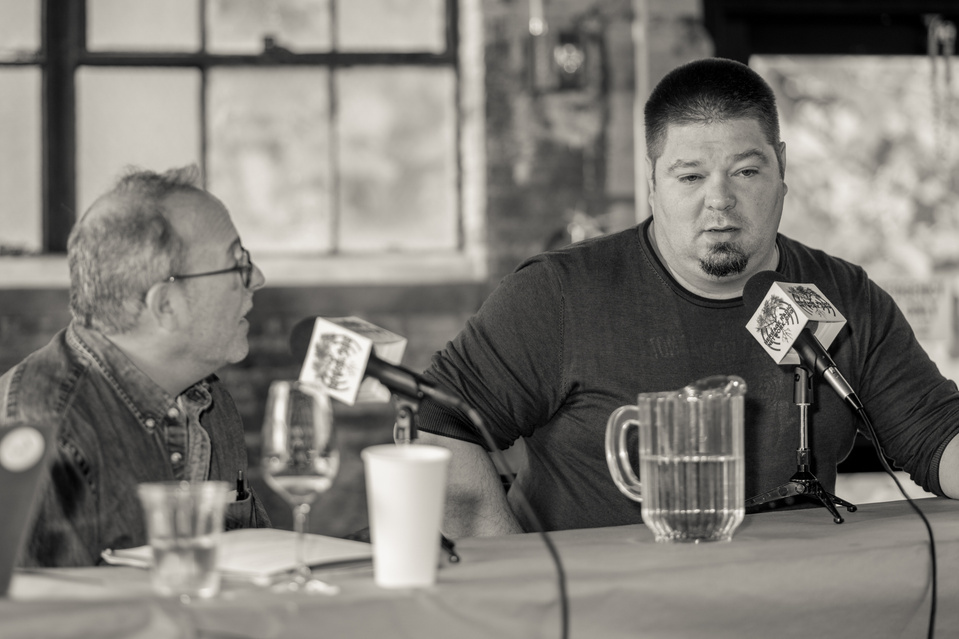 A man that requires absolutely no introduction - Saša Radikon. His humor and knowledge, balanced by the excellent questions put forth by Sam Benrubi, quick had the room in stitches. We tasted the wines back to the original 1995 vintage, and ageless would be an understatement for them. Especially the powerful. textured Ribolla, as even the 1999 vintage showed young and the 2004 was simply stunning.
The last of the three "Natural Wine Legends" tastings i attended was with the humble and soft-spoken master of Barbera - Lorenzo Corino. He brought a special treat with him - a wine he made at 19, his first vintage - 1967 Barbera 'Bricco'. And what a stunning wine - with notes of toast and sweet spices on the nose, but a freshness and vibrancy of fruit and herbs on the palate. His vineyard first approach and insight into the history of wine-making and agriculture was absolutely fascinating - and though provoking.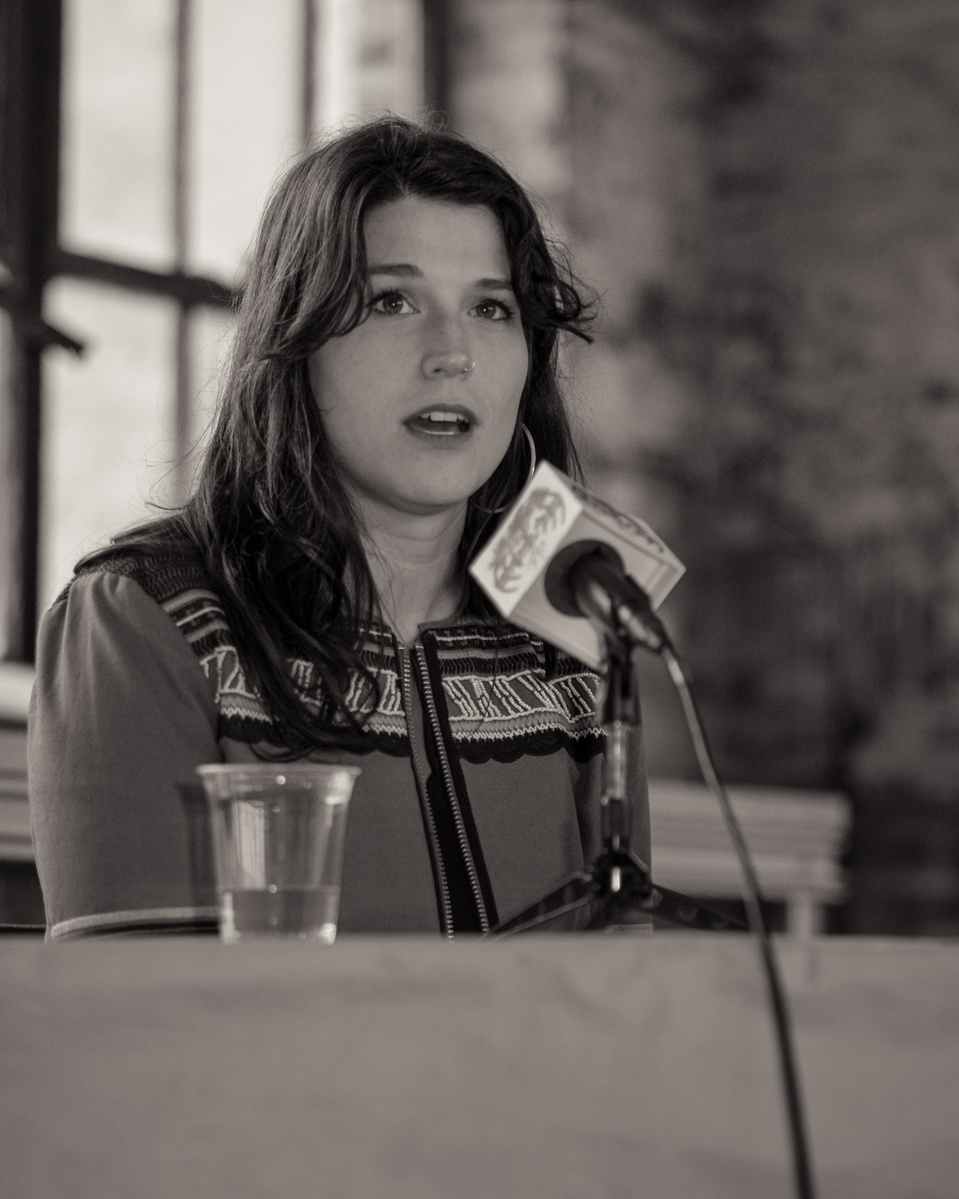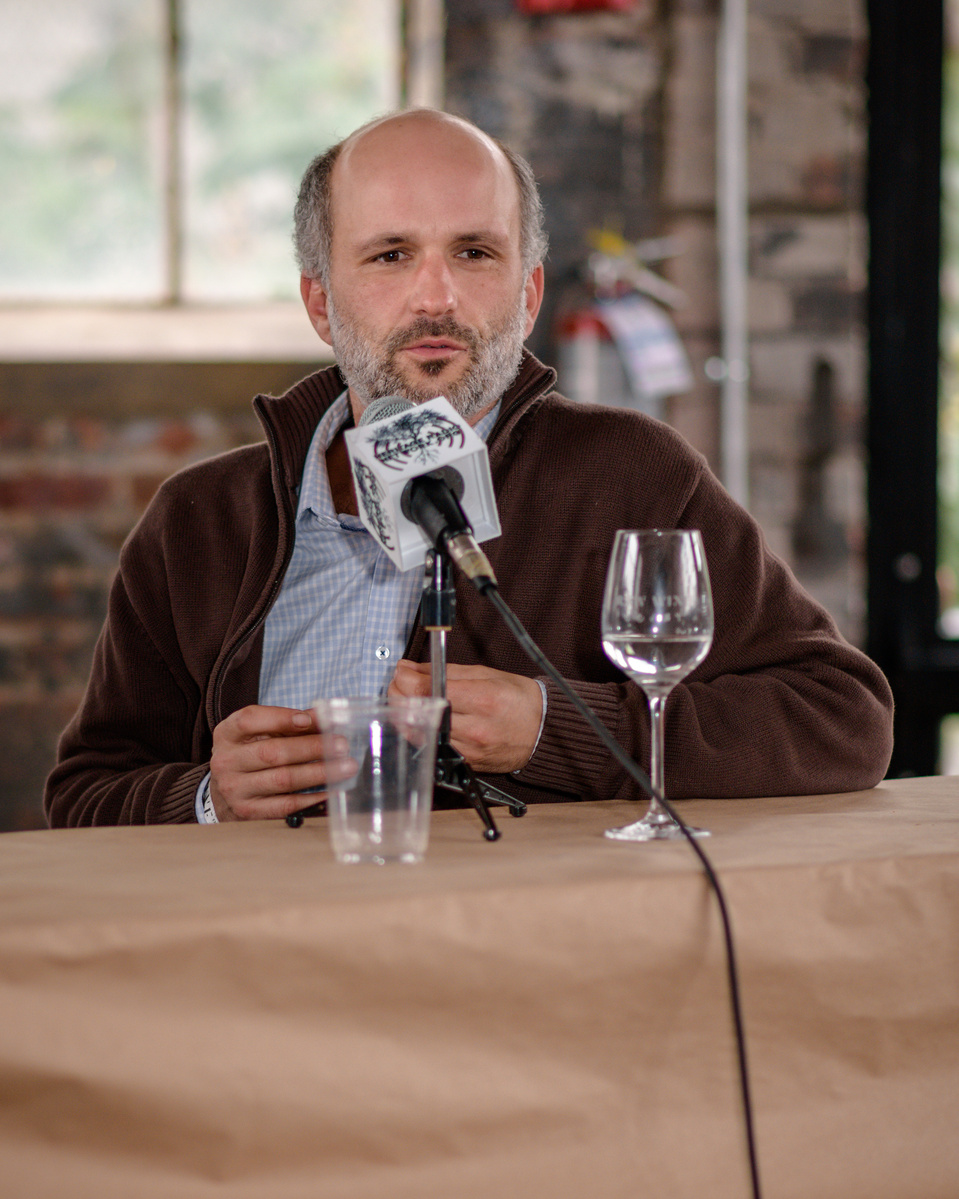 Lastly, the conversation on Biodynamics and its home - Austria, with three Austrian winemakers (Eduard Tscheppe-Eselböck, Matthias Hager and Johannes Zillinger), lead by Amanda Smeltz (of the incomparable Estela). The focus was on the practice and the theory of Biodynamic farming - from their three quite different perspectives.
Thank you again, to the Raw Wine and Heritage Radio Crew for the wonderful work!