Collisioni: What Begins with Barbera Must End at Nizza!
July 21, 2018
My experience at this year's Collisioni Progetto del Vino began the same way my first forays into Italian wine did, years ago, with Barbera. Why Barbera? My wine education began with Mosel Riesling, I loved the ripe juicy fruit and the bracing, cleansing acidity it provided. After a bit of research, Barbera was the obvious choice – bright, with ripe fruit and beautiful acidity. It did not hurt that both were also ridiculously affordable, even for a college student. I settled on Barbera d'Asti, and a name easily recognizable: Michele Chiarlo, Barbera D'Asti "Le Orme". It was exactly what I had hoped for, with ripe red fruit and yet a bright mid palate, leading to a clean finish. One bottle led to another… and so it was through Barbera that my interest in Italian wine was born.
Years later, I was able to try Barbera with age, thanks to a good friend, Eric Guido, who shared more than a few of his bottles with me, and it added another layer to my love for the grape. Age-worthiness not only provides the ability to develop a more complex array of flavors, but also a deeper emotional attachment to the wine. Wines are like books to me (shocking analogy for someone who teaches literature) – and a good book must be held on to, cherished, reread over the years. Tasting decade old Barbera was exactly that, the same bright, juicy fruit, but so much more nuance, texture and power. The wine Eric brought to dinner was 2005 Giacomo Conterno Barbera d'Alba Cascina Francia, a powerful, ripe and rich version indeed. However, having tasted the Barbera Superiore and the Nizza wines, including some excellent older bottles, I can say without a doubt that Barbera can age. Yet, I am jumping too far ahead. When asked if I would like to come to the Collisioni earlier and learn more about Barbera and Vini del Monferrato, the answer was obvious – yes, please!
I jumped on a red-eye flight to Milan and arrived at Costigliole D'Asti by midafternoon, just in time to taste about 40 Barbera d'Asti at the Castello di Rorà. The ability to taste a group of producers at the same time can be just as valuable as single producer tastings, though for different reasons. A tasting with a single producer, at their cellar, allows one a deeper understanding of the specific wines, of the soil and the story that goes along with them. However, a group tasting, like the one at the Castello, gave a broader impression of Barbera d'Asti and its potential. We saw a multitude of winemaking styles and were able to assess how the grape responds to these techniques. Overall, I was impressed with the quality of the Barbera we tasted, as well as the aging potential of the superiore style. The best wines showed ripe, red cherry on the nose, along with a hint of spice. The mid palate varied from a lusher, riper red fruit, to a tart cherry, balanced in by the bright core of acidity. My favorite wines tended to finish with a hint of savory, meaty note with a long, dry finish.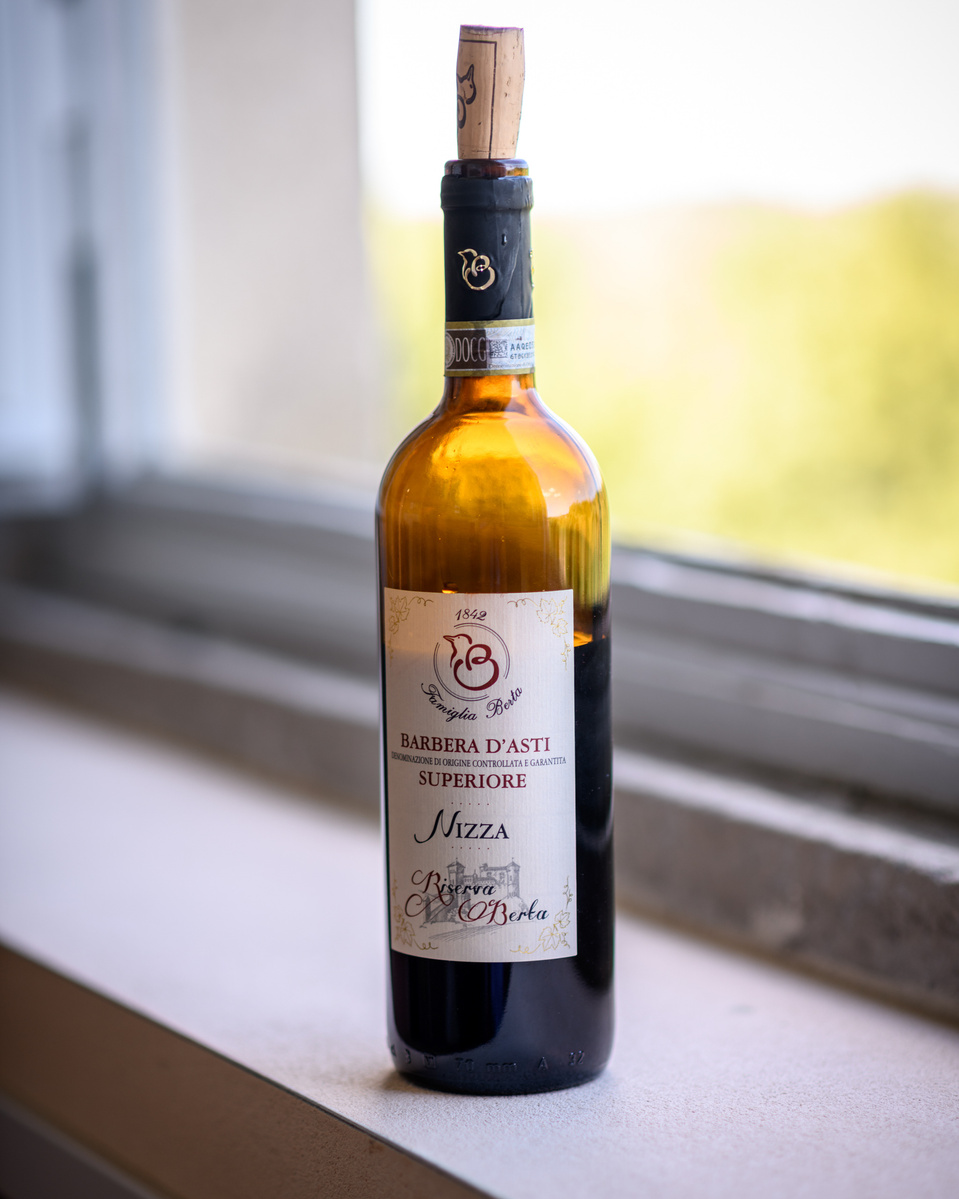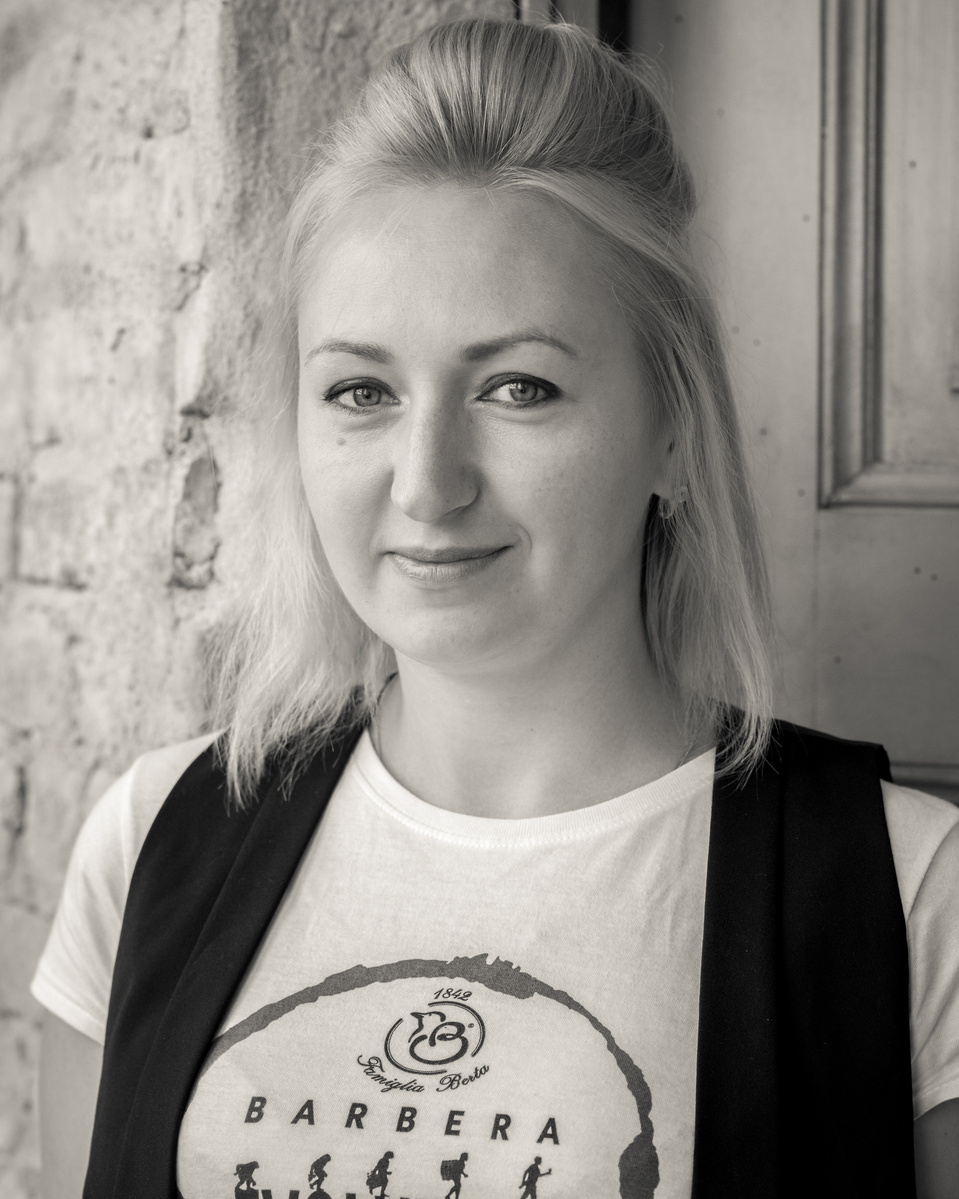 Wines of note: Alfiero Boffa Barbera d'Asti Superiore 2013 Cua Long – mineral, deep cherry tones, serious already and shows aging potential; Berta Paolo Barbera d'Asti Superiore 2011 La Berta – savory, rich cherry tones with a deep, lush feel; the long, spicy finish keeps going – even with age on the bottle the wine feels fresh and young; Cascina Gilli Barbera d'Asti Superiore 2015 Dedica – powerful, riper fruit leaning toward black cherry, savory and spicy notes, needs time to integrate; La Gironda Barbera d'Asti 2015 La Gena – fresh (no oak), tangy red fruit, notes of iron, good grip on the finish; Tenuta Olim Bauda Barbera d'Asti Superiore 2015 Le Rocchette – complex, deep sexy cherry fruit, mineral, structured, will age; Villa Giada Barbera d'Asti Superiore 2015 Quecia – bright, tangy cherry fruit, impressive balance.

Our Monferrato experience concluded at Nizza, with an amazing lecture on the terroir of the DOCG by Alessandro Masnaghetti, who has completed a map of the region's vineyards. We were then able to taste thirty-six Nizza wines from the excellent 2015 vintage, presented in flights by municipality. Nizza DOCG is young, having received its status in 2014, but the ambitious and forward-looking Association of the Nizza Producers is seeking to establish the reputation of its wines in the world by focusing on quality and a unified approach to the marketplace. The wines have a minimum of 18 months aging, of which six must be in wood, the Riserva wines up that amount to 30 months of aging, 12 in wood. Having tasted the excellent 2015 vintage, I can confidently say these are wines built for age and power. They possess the fruit and the structure to mature, and, having tasted a few older examples at the Gala dinner after the tasting, these wines age well, developing savory, earthy tones that enhance their complexity and make for excellent pairings with rich, meaty foods of Piedmont.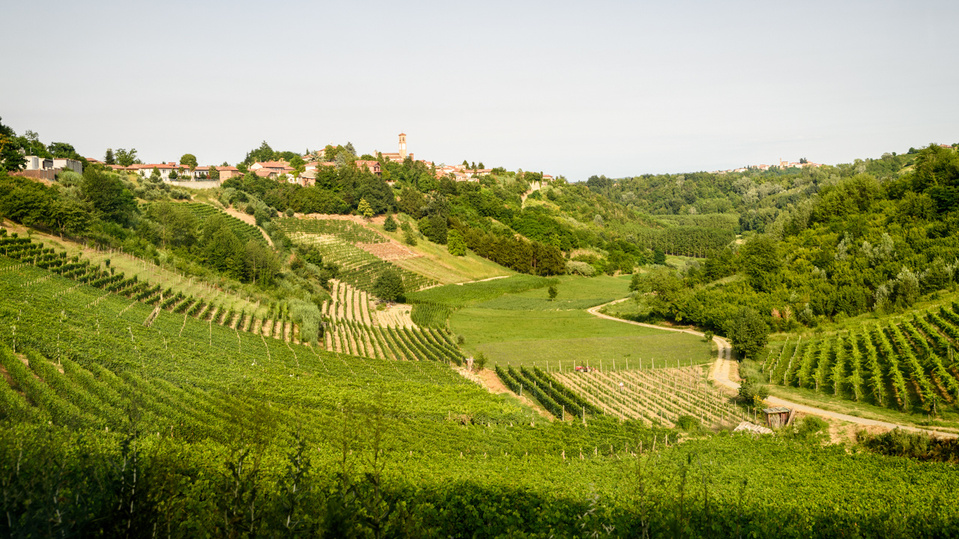 While some producers are clearly still finding their way with the use of oak aging, my favorite wines tended to show excellent balance between the use of wood and the bright, fresh cherry tones of the wine. A great example is the Dacapo 2015 Nizza, which spends 12 months in barrique, yet shows all the beauty of sweet bright red fruit Barbera is prized for and the depth and length of a wine meant for the cellar. It is already a complex wine, and I can only imagine what it will develop into. Another wine that impressed me was the Villa Giada 2015 Nizza Dani, which also spends a full year in oak. Again, I found the balance impeccable here, with a darker cherry on the nose, leaning toward lusher, richer notes, but the bright acidity and the redder note in the mid palate brought one back to Barbera, with a spicy, if lusher, finish. The third wine was Alfiero Boffa 2015 Nizza La Riva showing brighter, redder cherry tones, leaning to sour cherry and with a bright, tart finish. This one was the most "ready" of the wines, but with clear potential ahead.
The La Gironda 2015 Nizza Le Nicchie, on the other hand, showed a riper core of blue and red berries with hints of vanilla above cherry tones. I clearly needs time to develop, but the serious, complex mid palate shows immense potential. Another impressive wine was the Sant'Evasio 2015 Nizza – showing ripe bing cherry, and rich sweet mid palate where the ripe, soft fruit meet the structure of the wine. If structure and power is your calling, I suggest the Tenuta Olim Bauda 2015 Nizza, which spends 30 months in oak, developing a power and seriousness beyond many others wines. The fruit here is more subdued, brooding, begging for a few more years in the bottle, but it will reward with time in the cellar. The last wine I must mention is the Cascina Garitina 2015 Nizza Neuvsent, a giant wine, clocking in at 15.6% alcohol level and over 7g of acidity. The old vines of the vineyard curb the yield and the high elevation and the exposed position of the vineyard further concentrate the flavor. Use of larger oak barrels allows the brightness of the fruit to shine through. This is surely a wine of unusual power and concentration, but impressively balanced and the serious, mouth-coating fruit, playing off the high acidity suggests the possibility of aging and taming the beast within.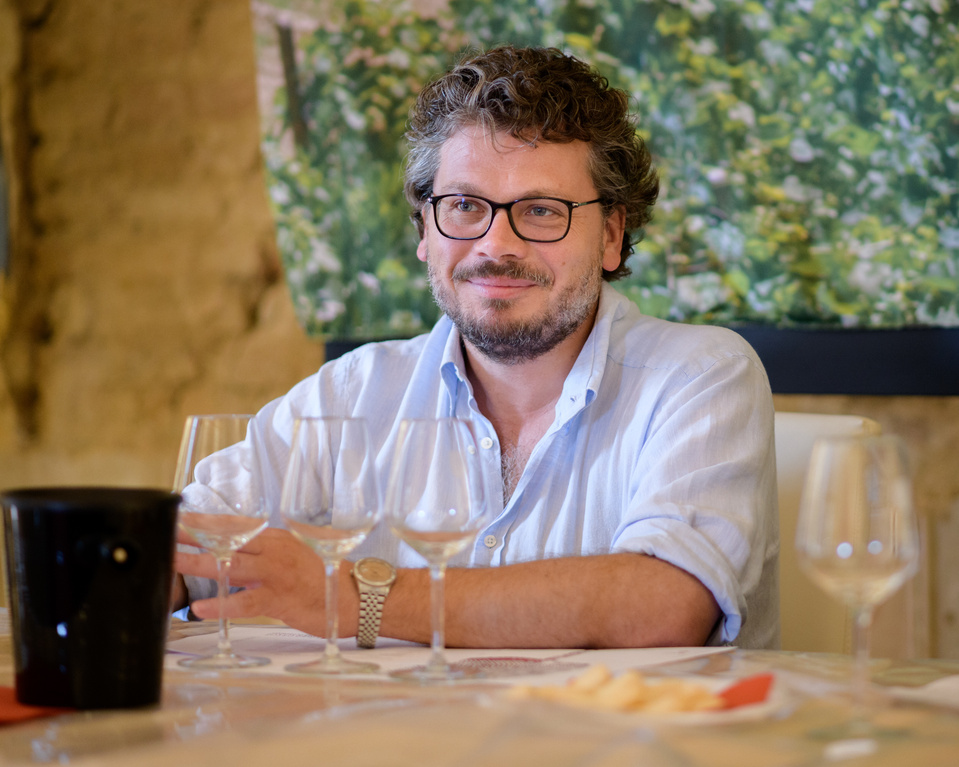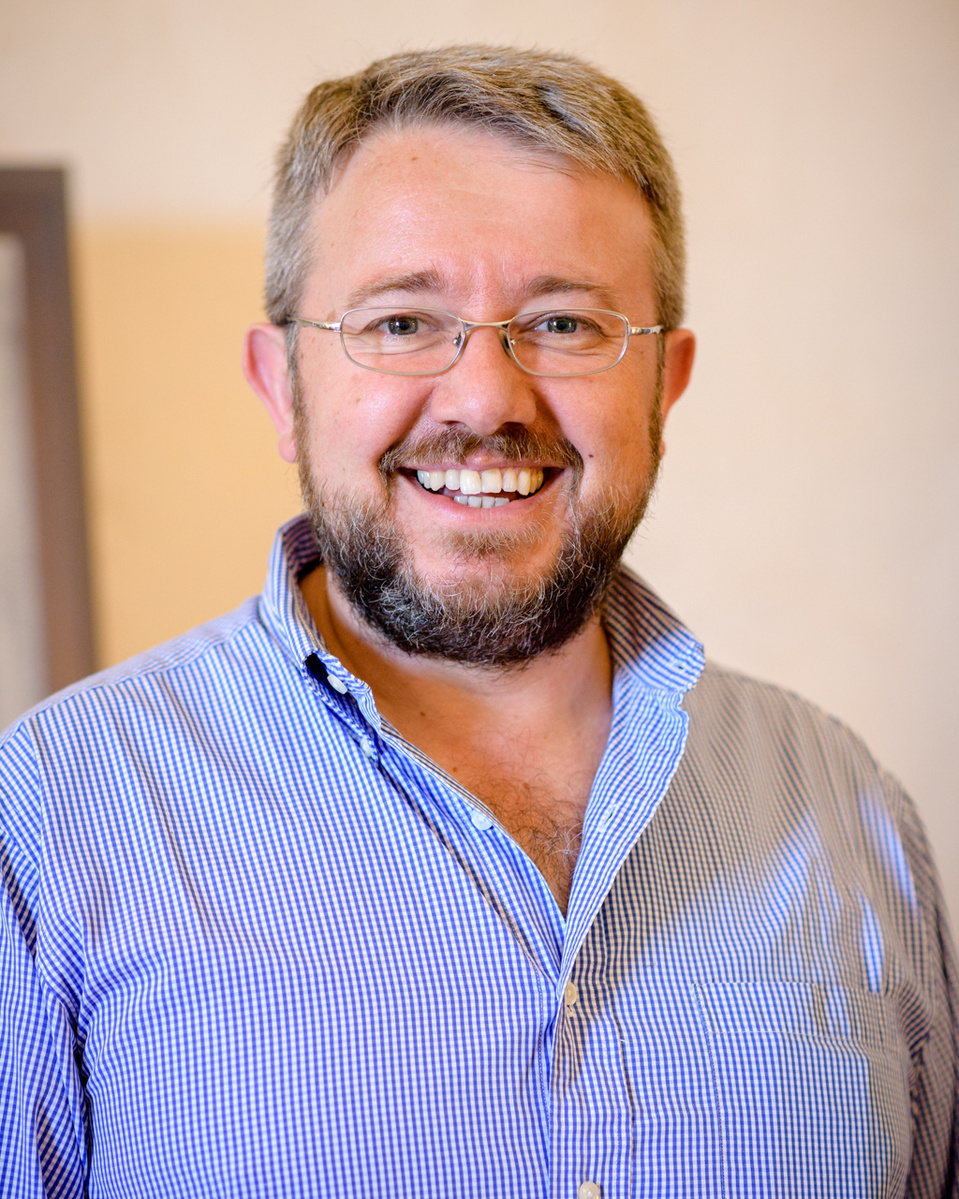 I wanted to take a brief moment and thank the Associazione and the Consorzio for their hospitality, and the amazing staff of Collisioni Progetto Vino for all their help. We were invited to join the Nizza producers at their yearly Gala, and were humbled by the generosity of our beautifully dressed hosts. We had the opportunity to taste some of the older vintages of Nizza wines, and see their potential for ourselves. Chef Enrico Bartolini's food must be commended as well – for many of us it was the last night in Italy and he delivered a truly sensational experience. I don't even know whether to talk about the incredible appetizers, the stunning, Barbera-colored risotto or the veal that melted in my mouth. I have yet to discuss all the other wines tasted during our Monferrato adventure, the perfumed Ruché, the bright and spicy Grignolino and the deep and age-worthy Freisa. But, I promise I will get to them soon! I cannot wait to re-taste some of these wines at home, and surely will be looking to cellar several Nizza wines in order to enjoy them in years to come.